Reunion and "AYF @ 60 + 3" Anniversary Celebration
Yes, we're on for the summer! And this is the big party we've all been waiting for!
AYF and JYF Alumni are cordially invited to join us in Freiburg for the long-awaited Anniversary Celebration!
The Academic Year in Freiburg and AYF Alumni & Friends e.V. are hosting a big reunion to mark the occasion.
Come celebrate the program with a memorable series of events from July 6 to 10, 2023.
Beginning with a congenial welcome reception, you will have the chance to re-experience the charms of Freiburg in the company of former and current students, teachers, and program leaders.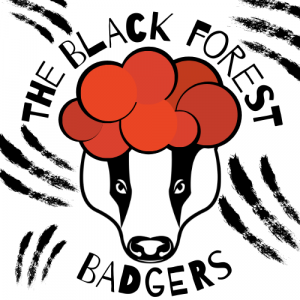 We are offering five days of events, including:
Opening celebration and reception for up to 340 guests
Guided tours on various topics for up to 280 participants
AYF Program Center Open House
Evening at a Biergarten
Performance by the AYF band, The Black Forest Badgers
Black Forest hike around Schluchsee
Farewell reception hosted by the City of Freiburg
You are encouraged to consider these events a framework you can use to meet up with your friends of yore and get reacquainted with Freiburg and all it has to offer.
Please sign up for our mailing list through the AYF website: https://www.ayf.uni-freiburg.de/alumni/intouch/
Program information is available here: https://www.ayf.uni-freiburg.de/alumni/visits/reunion-2023-program/
The Registration Page for the 2023 Reunion and Anniversary Celebration is operational. You can find it here: https://www.ayf.uni-freiburg.de/alumni/visits/reunion-2023-registration/
Inquiries about the 2023 Reunion may also be directed to reunion@ayf.uni-freiburg.de
We look forward to seeing you soon!
Thank you!