Getting Around During Your Visit
RegioKarte, Welcome Ticket, and Other Options
Depending on the location of your chosen accommodation and the duration of your stay, different public transportation options present themselves. They can be purchased online or via operator apps (Deutsche Bahn/DB, RVF, VAG Freiburg) or upon arrival in Freiburg at the train station.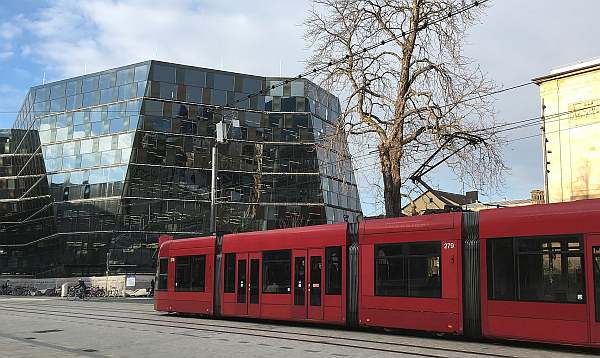 RegioKarte:  Great for anyone planning an extended stay beyond the AYF Reunion celebration. This one-month pass (RegioKarte) covers a large area, including Freiburg, up into the Black Forest, and all the way to Breisach on the banks of the Rhine. Included are regional trains, buses, and street cars. Current cost is 66 EUR.
WelcomeKarte: The classic ticket for visitors. It covers the same large area and modes of transportation for 3 days. Added bonus: the price includes use of the Schauinsland cable car, Germany's longest loop cable car. Cost: 26 EUR for adults, 16 EUR for children up to the age of 14. This ticket is on sale at the tobacco store in the main lobby of the Freiburg train station (directly opposite the information booth). More information on the WelcomeKarte is available here.
If you opt for the WelcomeKarte, the easiest way to buy it is in the tobacco store located next to the excalator and elevator in the main lobby of the train station on the ground floor (close to track 1, opposite the DB information counter). However, you can also purchase it online or in the VAG app.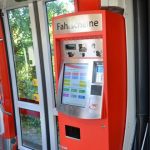 Single Ticket in Freiburg: For buses and street cars in Freiburg. Cost depends on distance travelled, usually ticket level 1 for 2,50 EUR will suffice; it covers the city of Freiburg proper. Can be bought as an online ticket or on busses and trams. Cheaper if purchased through VAG app or DB app. Vending machines on the buses and trams take credit cards (MasterCard, VISA) and PayPal. To be on the safe side, cash may still be easiest (5, 10, or 20 EUR bills are accepted).
Kurzstrecke Ticket in Freiburg:  Special short-distance ticket for buses and street cars in Freiburg. Good for up to three stops (not included the starting stop). 1,50 EUR per trip. Same purchase options as single tickets. Cheaper if purchased through VAG app or DB app. 
KONUS Guest Card: Should you opt for accommodation outside Freiburg, make sure to inquire about the KONUS Guest Card. Many towns outside Freiburg participate in a public transportation pass for tourists that usually comes with booking a flat or hotel room. The area for the KONUS guest card is even larger, reaching all the way north to Pforzheim at the northern edge of the Black Forest.
For pointers regarding accommodations, see "Where to Stay During Your Visit"
Prices quoted are current as of March 2022.