AYF Reunion 2023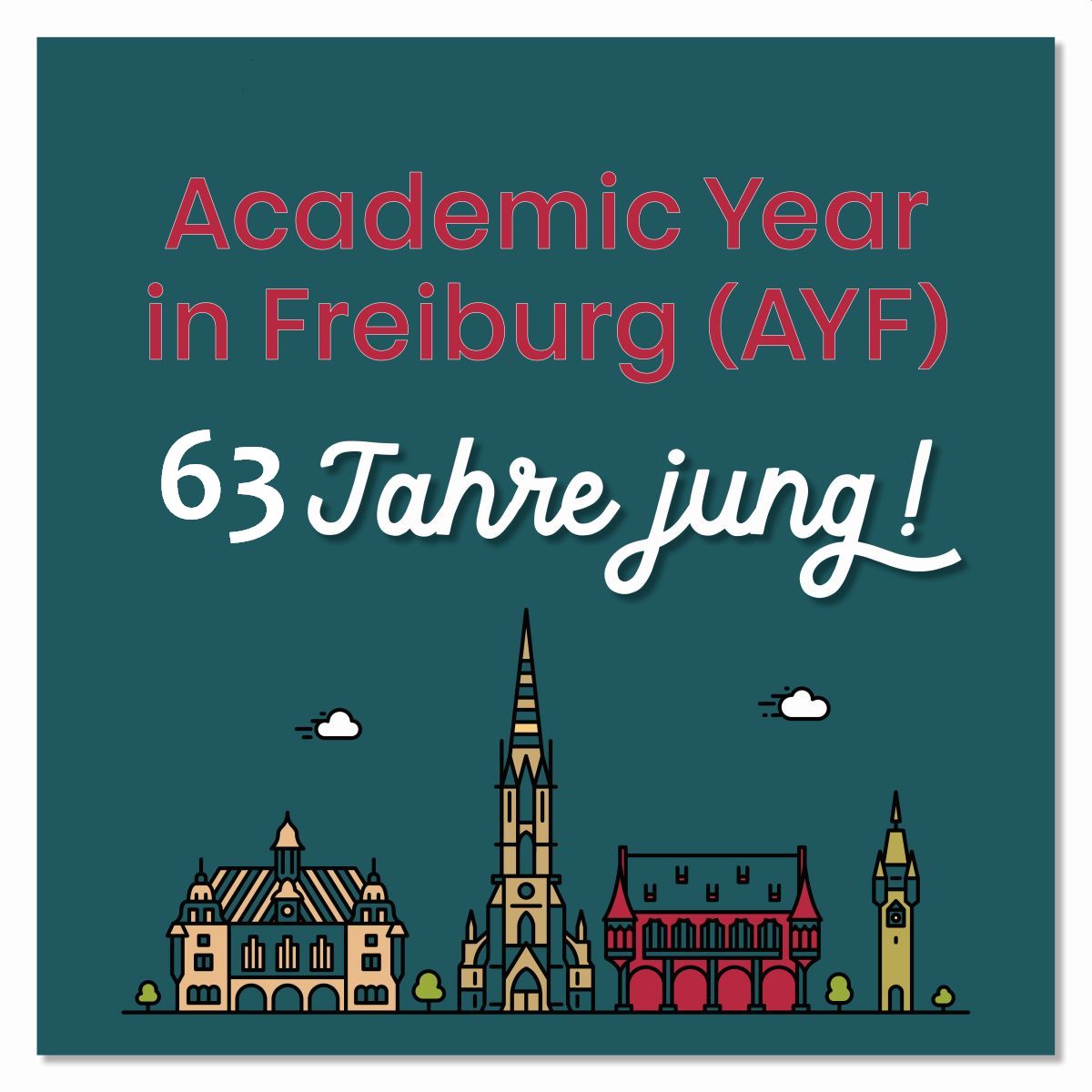 YES, WE ARE GETTING READY TO PARTY BIG NEXT SUMMER!!! 
Three must be a charm! Our BIG ANNIVERSARY REUNION is set finally to take place in July 2023!
AYF and JYF Alumni are therefore cordially invited to join us in Freiburg for the 2023 Reunion and Anniversary Celebration "AYF @ 60+3" hosted by the  Academic Year in Freiburg and AYF Alumni & Friends e.V.
We have planned a 5-day series of events from July 6 to 10, 2023.
If you are joining us next July, please review the program and register by June 15, 2023. As a final step, head over to the AYF Alumni & Friends e.V. website to make your contribution and, if you like, pre-order AYF T-Shirts.
Registration for the 2023 Anniversary Reunion is now open!