Alumni Profiles Project
We would like to highlight members of our alumni community on a regular basis in our publications. Academic Year & Junior Year Freiburg alumni are therefore cordially invited to share their stories. By sharing your story, you will inspire current and future AYFers and maybe even fellow alumni!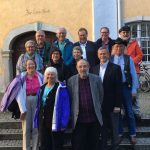 Personal stories may be submitted in writing or as a video testimonial.
VIDEO:  If you would like to participate by offering a video testimonial, please see our brief Instruction Sheet.
WRITTEN FORM:  For contributions in writing, please fill out the questionnaire below. Or, if you would rather contribe your personal story in essay form, feel free to submit your piece via email. In either case, one or two photos that we may use as part of your profile would greatly enrich the presentation of your contribution. Please send your text (MS Word, RTF, or Open Office files preferred) and picture files (jpg or png) via email to info@ayf.uni-freiburg.de.
Here's what we'll do with this information:
We may edit your submission for style or clarity.
It will appear on this web site in various places, primarily the AYF Blog, so most of it is public.
We may use the public information in other settings, such as presentations for prospective students and parents, career workshops for current students, printed materials, the AYF Alumni Newsletter, and in social media posts, etc.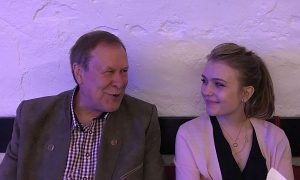 We may, with your permission, make this information available to AYF partner university units, such as a language department or a study abroad office.
Here's what we won't do with this information:
We won't sell it.
We won't display your email address.
If you request that we edit or remove your profile, we'll do so.
Thank you very much for your contribution to our project! 
Alumni Profiles Project Questionnaire:
We are very grateful to the German Department at the University of Michigan, one of our consortium partners, for managing and hosting the video portion of our Alumni Profiles Project. Concept and some text adapted and used with permission from University of Wisconsin-Madison Language Institute.