Meet the AYF Team
We at AYF know that a year of study abroad is a long-term commitment and we're always at your side to help in the transition from an American to a German university and living the student life in Germany.
Academic Director: Our Academic Director is a university professor from one of our American partner universities, generally from the Department of German or History; this position rotates annually. The Academic Director provides in-depth academic advising to students to help you navigate the German academic culture and graduate on time.
Program Director: Our Program Director is AYF's permanent professional staff in Freiburg. The Program Director understands the ins and outs of the university and can help you navigate all things bureaucratic, professional and personal during your year abroad. Along with the Academic Director, the Program Director helps students adjust to German culture and the German higher education system.
Teachers: AYF employs local professionals and academics to lead topics courses and seminars throughout the year.
Tutors and Student Staff: Tutors and student staff help keep the AYF program running smoothly throughout the year and make Freiburg feel like home.
Academic Director 2022-23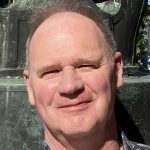 Professor Marc Kleijwegt was born in Rotterdam, The Netherlands. He studied History at Leiden University, where he also received his PhD for a dissertation on adolescence in the Greco-Roman world. He taught Ancient History in South Africa and in the Netherlands before coming to the Department of History at UW-Madison in 2003. Marc is a social historian of the Roman world, and his research focuses mainly on slaves, freedmen, children, the family, and gladiators.
Read more ...
He has taken students on summer study abroad programs to Greece and Italy since 2005. In the spring semester of 2011, he was an instructor in the program at Sesto Fiorentino, Italy. In 2016 he was resident director of the semester-long study abroad program in Florence, Italy.
With his extensive experience in education abroad, Marc is very much looking forward to accompanying AYF students on their year-long adventure in Freiburg and beyond. Exclusively for AYF students, he will be offering a course on "Romans and Natives in Germany: History, Cultural Exchange, and Religious Diversity" where we will also visit Roman sites in the region.
Academic Director 2021-22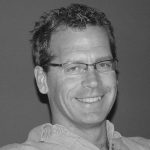 Professor Peter M. McIsaac has been Associate Professor in German and Museum Studies at the University of Michigan since 2011. He holds a PhD in German Literature from Harvard University and a BS in Physics and German from the University of Michigan. Before joining the faculty at the University of Michigan, he was Director of the Centre for German and European Studies and Associate Professor of German at York University in Toronto (2007-2011) and Assistant Professor in the German Department at Duke University (1999-2007). This is his second time serving as AYF Academic Director.
Read more ...
In this research, Peter works on German literature, material culture and Museum Studies, and digital humanities from the Age of Goethe to the present. His first book Museums of the Mind examined the intersections of literary writing and collecting in the nineteenth and twentieth centuries. In his current book project, Peter is reconstructing the aims and practices that went into some of the most successful, but now largely forgotten, exhibitions in German history: popular anatomy exhibitions that pre-date today's Body Worlds. Showing from the late nineteenth until the middle of the twentieth century, these exhibitions centered on anatomy and public health, using a range of spectacular array of models and actual human specimens. In examining these shows and their visitors, the project seeks to understand the cultural impact appeal of shows that could draw 7.5 million visitors in the span of a few months.
For AYF's Winter Semester 2021-22, Peter will teach a course on "Germany and Freiburg Then and Now." The course examines recent German literature and media as a way of illuminating topics foremost on the minds of German speakers today, legacies of the past that shape today's German-speaking world, and their manifestation in and around Freiburg. To do so, the course participants will draw among others on recent writing, film, graphic novels and news media.
Program Director
Ulrich (Ulli) Struve joined AYF in the spring of 2002. He holds daily office hours to answer questions, help students to find their way around Freiburg and integrate into their new environment. These visible aspects of his work, however, are only a part of his portfolio. Most of his time is devoted to numerous invisible tasks to maintain the administrative, academic and social infrastructure that supports the program.
Read more ...
Ulli studied German and theology in Marburg, Vienna and Oxford before spending twelve years in a variety of positions at Princeton University. Having been a study abroad student himself, he understands from first-hand experience the challenges and rewards of going abroad and is eager to help AYF students make the most of their time in Freiburg.
With his wife Katharine Imhof-Struve, Ulli lives near Freiburg. Their sons Alexander and Benedict have recently started college or are about to go on a gap year. In his spare time, Ulli enjoys woodworking, gardening, listening to music (favorites are renaissance polyphony and acoustic guitar), and reading. His primary academic interest focuses on the literary and pop-cultural reception of the 19th century "wild child" Kaspar Hauser.