Meet the AYF Team
We at AYF know that a year of study abroad is a long-term commitment and we're always at your side to help in the transition from an American to a German university and living the student life in Germany.
Academic Director: Our Academic Director is a university professor from one of our American partner universities, generally from the Department of German or History; this position rotates annually. The Academic Director provides in-depth academic advising to students to help you navigate the German academic culture and graduate on time.
Program Director: Our Program Director is AYF's permanent professional staff in Freiburg. The Program Director understands the ins and outs of the university and can help you navigate all things bureaucratic, professional and personal during your year abroad. Along with the Academic Director, the Program Director helps students adjust to German culture and the German higher education system.
Teachers: AYF employs local professionals and academics to lead topics courses and seminars throughout the year.
Mentors, Office Assistant, and Student Staff: Mentors, office assistant, and student staff help keep the AYF program running smoothly throughout the year and make Freiburg feel like home.
Mental Health Support Staff: A dedicated and trained Mental Health Support staff member is available to students for conversations and offers a variety of workshops throughout the year to support AYF program students.
Academic Director 2023-24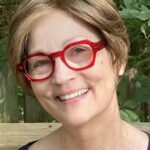 Professor Michaela Hoenicke-Moore is an Associate Professor of History at the University of Iowa where she has been teaching U.S. Foreign Policy as well as European and US History in the Twentieth Century since 2008. Born in Germany, she began her university studies in Political Science and International Relations at Science Po in Paris, France and earned her MA and PhD at the University of North Carolina at Chapel Hill, thanks to a Fulbright Scholarship. This is her first time serving as AYF Academic Director.
Read more ...
Professor Hoenicke-Moore's research centers on two broad themes addressing the cultural underpinnings of international relations and liberal democracy respectively: the relationship between the political culture of the United States and its foreign policy, on the one hand, and European responses to 'America' as a democracy and a world power on the other.
Her first award-winning book Know Your Enemy: The American Debate on Nazism, 1933-1945 (Cambridge University Press, 2010) explored the political and intellectual context in which American popular and official conceptions of Nazi Germany were developed. Her current research, tentatively entitled The Varieties of Patriotism: Americans Debate Their Country's Role in the World, 1938-1975, examines foreign policy debates at the grassroots level.
For AYF's Winter Semester 2021-22, she will teach a course on Atlantic Crossings: Germany & Europe in Transatlantic Context & Historical Perspective which explores German and European politics, society, and culture in a transatlantic and historical perspective. Through readings and discussions, excursions and games, films and news media, we will examine the entangled history of "the West" – bringing our familiarity with the US context into dialogue with discoveries about Germany's and Europe's past and present.
Academic Director 2022-23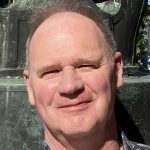 Professor Marc Kleijwegt was born in Rotterdam, The Netherlands. He studied History at Leiden University, where he also received his PhD for a dissertation on adolescence in the Greco-Roman world. He taught Ancient History in South Africa and in the Netherlands before coming to the Department of History at UW-Madison in 2003. Marc is a social historian of the Roman world, and his research focuses mainly on slaves, freedmen, children, the family, and gladiators.
Read more ...
He has taken students on summer study abroad programs to Greece and Italy since 2005. In the spring semester of 2011, he was an instructor in the program at Sesto Fiorentino, Italy. In 2016 he was resident director of the semester-long study abroad program in Florence, Italy.
With his extensive experience in education abroad, Marc is very much looking forward to accompanying AYF students on their year-long adventure in Freiburg and beyond. Exclusively for AYF students, he will be offering a course on "Romans and Natives in Germany: History, Cultural Exchange, and Religious Diversity" where we will also visit Roman sites in the region.
Program Director
Ulrich (Ulli) Struve joined AYF in the spring of 2002. He holds daily office hours to answer questions, help students to find their way around Freiburg and integrate into their new environment. These visible aspects of his work, however, are only a part of his portfolio. Most of his time is devoted to numerous invisible tasks to maintain the administrative, academic and social infrastructure that supports the program.
Read more ...
Ulli studied German and theology in Marburg, Vienna and Oxford before spending twelve years in a variety of positions at Princeton University. Having been a study abroad student himself, he understands from first-hand experience the challenges and rewards of going abroad and is eager to help AYF students make the most of their time in Freiburg.
With his wife Katharine Imhof-Struve, Ulli lives near Freiburg. Their sons Alexander and Benedict have recently started college or are on a gap year in France, respectively. In his spare time, Ulli enjoys woodworking, gardening, listening to music (favorites are renaissance polyphony and acoustic guitar), and reading. His primary academic interest focuses on the literary and pop-cultural reception of the 19th century "wild child" Kaspar Hauser.