Meet the AYF Team
We at AYF know that a year of study abroad is a long-term commitment and we're always at your side to help in the transition from an American to a German university and living the student life in Germany.
Academic Director: Our Academic Director is a university professor from one of our American partner universities, generally from the Department of German or History; this position rotates annually. The Academic Director provides in-depth academic advising to students to help you navigate the German academic culture and graduate on time.
Program Director: Our Program Director is AYF's permanent professional staff in Freiburg. The Program Director understands the ins and outs of the university and can help you navigate all things bureaucratic, professional and personal during your year abroad. Along with the Academic Director, the Program Director helps students adjust to German culture and the German higher education system.
Teachers: AYF employs local professionals and academics to lead topics courses and seminars throughout the year.
Tutors and Student Staff: Tutors and student staff help keep the AYF program running smoothly throughout the year and make Freiburg feel like home.
Academic Director 2019-20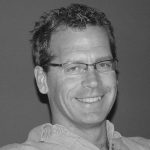 Peter M. McIsaac has been Associate Professor in German and Museum Studies at the University of Michigan since 2011. He holds a PhD in German Literature from Harvard University and a BS in Physics and German from the University of Michigan. Before joining the faculty at the University of Michigan, he was Director of the Centre for German and European Studies and Associate Professor of German at York University in Toronto (2007-2011) and Assistant Professor in the German Department at Duke University (1999-2007).
Read more ...
In this research, Peter works on German literature, material culture and Museum Studies, and digital humanities from the Age of Goethe to the present. His first book Museums of the Mind: German Modernity and the Dynamics of Collecting, examined the intersections of literary writing and collecting in the nineteenth and twentieth centuries. In the volume Exhibiting the German Past: Museums, Film, and Musealization, Peter worked with his collaborator Gabriele Müller to assemble a collection of essays that examined the ways films and museums use objects and material artifacts to represent the past.
In his current book project, Peter is reconstructing the aims and practices that went into some of the most successful, but now largely forgotten, exhibitions in German history: popular anatomy exhibitions that pre-date today's Body Worlds. Showing from the late nineteenth until the middle of the twentieth century, these exhibitions centered on anatomy and public health, using a range of spectacular array of models and actual human specimens. In examining these shows and their visitors, the project seeks to understand the cultural impact appeal of shows that could draw 7.5 million visitors in the span of a few months.
In Freiburg, Peter will be accompanied by his children Lucas (14) and Oliver (10), with his wife Ines Ibanez, an Associate Professor at the School of Environment and Sustainability at the University of Michigan, joining them once she finishes teaching the fall term in Ann Arbor. In his free time, Peter trains for half- and full marathons and watches a lot of youth Fußball.
For AYF, Peter will teach a course that examines recent German literature and media as a way of illuminating topics on the minds of German speakers today, legacies of the German past, and their manifestation in and around Freiburg. In the course, we will consider issues such as the impact of the refugee crisis, ecological sustainability, Holocaust commemoration and soccer and German identity. In addition to the study of recent writing, film, graphic novels and news media, work on these topics will involve on-site components that will illuminate the ways these issues manifest and affect life in and around Freiburg, including conversations with local ecologists and volunteers working with refugees, visits to Holocaust memorials, and a visit to an SC Freiburg game.
Academic Director 2020-21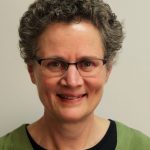 Professor Sarah Fagan has been teaching in the Department of German at the University of Iowa since 1994, where she served as Chair for two terms (1996-2002). From 1985 to 1994 she was on the faculty at the University of Maryland, College Park. In 1985 she received her Ph.D. in Germanic Linguistics from Cornell University following a year of study abroad at the Ludwig-Maximilians-Universität München as the recipient of a DAAD scholarship. Born and raised in the Pacific, she received her B.A. in Mathematics and M.A. in German from the University of Hawaii.
Read more ...
Her research and teaching interests include Germanic linguistics, theoretical linguistics, and the German language. Her publications range from studies that are theoretical in nature (The Syntax and Semantics of Middle Constructions: A Study with Special Reference to German, 1992; German: A Linguistic Introduction, 2009) to those that are geared to the language learner (Using German Vocabulary, 2004). From 1995 to 2004, she served as the Review Editor for the Journal of Germanic Linguistics (Cambridge University Press), a quarterly publication of the Society for Germanic Linguistics (SGL). She also served four terms as the President of the SGL (2004-2015).
At the University of Iowa, Prof. Fagan teaches courses on German language and on various topics in German linguistics (phonetics and phonology, the structure of German, history of the language). In the Wintersemester 2020-2021, she will teach a course on the history of German:  "The German Language Past and Present."
Program Director
Ulrich (Ulli) Struve joined AYF in the spring of 2002. He holds daily office hours to answer questions, help students to find their way around Freiburg and integrate into their new environment. These visible aspects of his work, however, are only a part of his portfolio. Most of his time is devoted to numerous invisible tasks to maintain the administrative, academic and social infrastructure that supports the program.
Read more ...
Ulli studied German and theology in Marburg, Vienna and Oxford before spending twelve years in a variety of positions at Princeton University. Having been a study abroad student himself, he understands from first-hand experience the challenges and rewards of going abroad and is eager to help AYF students make the most of their time in Freiburg.
With his wife Katharine Imhof-Struve and their sons Alexander and Benedict, Ulli lives near Freiburg. In his spare time, he enjoys woodworking, gardening, listening to music (favorites are renaissance polyphony and acoustic guitar), and reading. His primary academic interest focuses on the literary and pop-cultural reception of the 19th century "wild child" Kaspar Hauser.