Internship Program
The AYF program is proud to offer you the opportunity to work as an intern during your second term in Freiburg (Sommersemester). The Internship Program gives you a chance to gain work experience, improve your German, and get to know German work culture first hand – all while earning academic credit!
Internships are part time and usually unpaid. You will be expected to commit to 10-12 hours per week for 10-12 weeks. While an intern, you will continue to be enrolled in classes. The internship is combined with an academic component, a seminar led by the Academic Director. You earn 3 credits for successfully completing the internship and the seminar; in effect, the internship can replace one course during the summer term.
The Internship Seminar responds flexibly to the particular internship placements held by students during a given summer semester by integrating your experiences into class discussions and presentations. Intercultural issues, business communication and gender issues in the workplace provide additional focal points for class discussions.
If you are interested in gaining practical work experience during your time in Germany, the summer semester Internship Program may be right for you!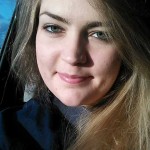 "The internship program is a wonderful aspect of AYF. By completing the program you will accomplish career goals you didn't think you had; and you'll definitely improve your German and your skill set". – Tiann Nelson-Luck
How does it work?
We will assist you in locating and securing an internship position with a host company or organization in or near Freiburg, but you are not limited to placements suggested by AYF.  You are, on the contrary, encouraged to take the initiative and search for potential placements on your own. Host companies or organizations will determine specific tasks and responsibilities. German language skills as well as prior work experience play an important role in shaping the internship experience, as does your personality, active engagement and intercultural awareness.
This selective program is open to about 10 AYF students. The application and placement process takes place from October to January. You will be asked to submit an application by November 1, pay a program fee of 200 Euros, and sign an agreement.
Placements
Previous interns have worked at an impressive array of organizations or host companies in and around Freiburg, ranging from government agencies to publishing houses, businesses, environmental organizations, and schools, among other institutions.  Here you can find out more about possible placements and previous AYF students' experiences.
1
Alumni Freiburg (Alumni organization, Albert-Ludwigs-Universität)
The Alumni Office provides a place for University of Freiburg graduates to get in touch with any of their fellow 250,000 graduates or professors. While common in American higher education, German universities are only slowly waking up to the benefits of developing and nurturing a strong alumni network. The Albert-Ludwigs-Universität was one of the first to embark on this exciting adventure and has since launched an ALU Alumni Club in the United States.
"My experience at Alumni Freiburg was good training, an example of a typical German office and it provided good experience in event management. After finishing college, I want to work for a German company in the U.S. This internship has, I think, brought me one step closer to that career goal." – David Stohrer
2
Amica e.V. (NGO, women and children in former war zones)
Amica e.V. leads projects in crisis zones and post-war areas (e.g. Kosovo, Bosnia, Palestine, Chechnya, etc.) to help establish secured peace and to strengthen the equal rights of women and children. Amica works in partnerships with local NGOs in attempts to fundraise and develop local project and social organizations.
"The internship at AMICA was simply wonderful; not only because I learned so much but because I felt driven to learn even more on my own. Now I know much more about the situation in our project areas, especially about the situation of women. I also learned a lot about NGOs, how they work – or don't work. For me it was very easy to connect my experience at AMICA with my studies." – Sonya Kotov
3
Arnold-Bergstraesser-Institut (research on development politics)
The Arnold Bergstraesser Institute (ABI) is a non-profit institute for social research. Since 1960, the Institute has conducted research into the society, culture and politics of countries in Africa, Asia, Latin America and the Middle East, focusing in particular on comparative analysis of development issues. The Institute favors a synoptic approach that combines basic scientific research, applied development research, and the training and further education of development-work assistants and managers in scientific and practical work on, in and with developing countries, including consultancy services.
"I felt very comfortable at the ABI. My work tasks were somewhat unstructured and irregular. But I always stepped in when I felt my assistance was needed, often without having been asked. And that was a good thing! Having a positive attitude is always important when you want to learn something new and make a good impression. Overall I was just delighted with my internship." – Tessa Coggio
4
Bachpatenschaften (environmental education)
Förderverein Bachpatenschaften Freiburg e.V. is an environmental organization offering educational and public awareness programs aimed at increasing understanding of Freiburg's natural resources, particularly its urban brooks and rivers, as well as the wildlife and plant life that depend on it. A special focus rests on so called "Bachpatenschaften" (an adopt-a-brook program) which organize support and volunteers for Freiburg's ecological water ways projects.
"What I enjoyed most were the 'Water Flea' units in the 'Blue Classroom' directly in a brook during which students learn to find small aquatic animals or to understand the chemistry of a brook. It was a 'classroom' at a brook, a kind of child care combined with environmental education." – Neil Matouka
5
BBQ Berufliche Weiterbildung (continuing education)
BBQ is an educational and vocational program provider whose mission it is to help young people and job seekers to integrate into the labor market. BBQ specializes in acclimating non-Germans to the German labor market as well as helping newly immigrated families find a balance between work and family time.
"To sum it up, I would say the internship was valuable. Above all, I learned a lot about myself during the internship. I especially liked working not only with Germans but in a multicultural environment." – Robert Wareck
6
Carl-Schurz-Haus (American cultural institute)
Since the 1960s, the Carl-Schurz-Haus has served as a German-American bi-national cultural center. It organizes approximately 250 talks, lectures and lessons, workshops and readings throughout the year. The Carl-Schurz-Haus also operates an American library with more than 12,000 titles, 2,700 films, 1,200 audio books, and 50 periodicals. English courses taught exclusively by native speakers of the English language are also offered.
"The Carl-Schurz-Haus is not your typical German work environment, but I still learned a lot about how Germans get things done. My three months at the Carl-Schurz-Haus gave me invaluable experience. I learned a lot about myself and about the opportunities I have in life." – Maddie Kaiser
7
Dattler Schlossbergrestaurant (hospitality, restaurant)
In 1882, well ahead of his time, local master cooper Johann Georg Dattler built a restaurant called "Adlerschloss" high above the picturesque old town. Back then this was a rather daring venture, but proved to be a success. Despite several obstacles, as the bombing on Freiburg, reconstructions and extensions, the "Dattler"- as the restaurant is called today - has always kept its charm. Today it is one of Freiburg's most popular destinations for visitors of all ages.
"My internship at Schlossbergrestaurant Dattler has a direct connection to my future career because I want to study at a Culinary Institute after finishing my B.A. at the University of Michigan. I like to cook. I also like to bake, and I think that my future is in gastronomy. I can practice my German every day, and my colleagues are very nice and patient with my language problems. All in all I really like my internship." – Alyson Schramm.
Drawing on experience from the internship, Alyson is now managing her own establishment, Schramm's Meadery, in Ferndale, Michigan.
8
Fesa e.V. / SolarRegion (NGO, journalism with renewable energy focus)
SolarRegion is a free journal covering renewable energy news from the larger Freiburg region. It has been published for more than 15 years by an NGO in Freiburg, Fesa e.V. Each issue of SolarRegion has one main thematic focus. The preparation and publication of issue no. 3 in each annual production cycle takes place during the summer semester offering an AYF student interested in Green energy issues and journalism the opportunity to join the Fesa e.V. team as an intern. The project would focus on researching and writing a publishable article for SolarRegion.
"The internship with fesa e.V. allowed me to explore a field that proved exciting and ever-changing. I gained experience in journalism by contributing an article to fesa's quarterly magazine and acquired many useful contacts for sustainability in both Germany and America through my research." – Shelby Clair
Here you can read Shelby's article on
mobility in Madison and Freiburg.
9
Freiburg – Green City Office
The Green City Office coordinates Freiburg's environmental outreach activities with local and international partners and interested researchers as well as tour groups. It oversees, conceptualizes, and develops numerous projects and measures supportive of sustainability issues and renewable energy in the City of Freiburg. The department also coordinates international conferences on renewable energy issues. Opportunities include learning about Freiburg's urban culture, city planning with a view toward sustainability, and how local government administration functions, supports and develops the city's infrastructure and conducts international outreach.
"This is a good internship for anyone interested in environmental policy issues, international relations, translation, or politics in local administration. Working in an office setting in the Rathaus was pretty cool, and it was a nice atmosphere in the team, but getting to join international groups of environmental experts / politicians was super interesting as well. Plus, there were mind-blowing coffee breaks every Wednesday." – Erica Deming
10
Freiburg – Referat für Internationale Kontakte (city partnerships)
The Referat für Internationale Kontakte (Department of International Contacts) of the City of Freiburg coordinates Freiburg's activities with partner and sister cities, such as, among others, Madison, Wisconsin. The department is in charge of overseeing, conceptualizing, and developing numerous projects and measures in support of the city partnerships. The department also serves the Office of the Lord Mayor as protocol unit and communications office. Opportunities include learning about Freiburg's urban culture, city planning, and how local government functions, supports and develops the city's infrastructure, cultural life, and citizen projects.
"My internship has taught me a lot about myself: not only have I discovered a passion for local politics, but I have also developed a confidence in my ability to work independently, to ask for clarification two or three or four times when I don't understand something, and to successfully conduct day-to-day business in a language that is not my native tongue." – Virginia McCalmont
11
Greiffenegg Schlössle (hospitality, restaurant)
As one of the top Freiburg restaurants, the Greiffenegg Schlössle offers charm, a sense of deep history, and excellent cuisine. With a restaurant, hosting of special events and several venues, and a beer garden attached to it, the Greiffenegg is also a remarkably complex and multifaceted business operation.
"Among the many beautiful and authentic places in Freiburg, Greiffenegg Schössle is easily one of the most refined. I loved working with Frau Biere, Manuela, Patrick, Stefan and Steffi. I will forever be grateful for their patience and good humor. I highly recommend working at Greiffenegg to those ready to work hard as a committed team member. Viel Erfolg!" – Lizzie Kunze
"Looking back at my Academic Year in Freiburg, my internship was by far one of the most rewarding experiences. What I learned goes far beyond anything culinary or gastronomy related. Greiffenegg Schlössle allowed me to discover my true passion for language and for learning. I have been able to take all that I learned at my internship and transfer it to a professional career teaching English to immigrants and refugees at nonprofits and tech colleges in addition to my most recent job teaching international college students at the University of Wisconsin-Milwaukee." – Ryan Peterson
12
Herder Verlag (publishing, marketing)
Herder Verlag (publishing house) is an internationally recognized and connected publisher, the largest and most well-known publishing house in Freiburg. It is a family business in the sixth generation, currently headed by Manuel Herder. Historically a Catholic publisher, Herder now publishes with a broader focus on religion and spirituality, social issues and politics, psychology, history and education. Previous placements have been in the marketing department.
"My internship at the Herder Verlag was a great and unique opportunity to experience German professional life. My colleagues were very helpful and friendly, and gave me a wider network of people to interact with both inside and outside the office. I'm extremely grateful to both AYF and Herder for making this opportunity possible." – Nick Monaco
13
highQ (mobility solutions software)
HighQ is a computer solutions company which deals in mobility, controlling, and benchmarking. Mobility is the biggest part of their operation, and they have developed several solutions implemented in cities across Germany for public transport. It is a small, growing company, which is now starting to expand into the United States. Sharing the office is the Generator, a team working on generating source code implementing the same solutions in different languages from a common source.
"HighQ is just a fantastic place to work. I was given a task, the relevance was explained, and I was given more than everything I needed to finish the job. At the end of the internship I had a fully functional program I had written from scratch to be implemented in highQ's biggest product, MyTraQ. I improved both my German and Java, learned Android programming and the use of NFC technology, made several friends, and was instantly included in the company, whether at lunch or work parties." – Nils Hjortnaes
14
ICLEI: Local Governments for Sustainability (environmental NGO)
ICLEI is the only network of sustainable cities worldwide. The organization facilitates local government input to United Nations (UN) processes such as the UN Framework Conventions on Climate Change and Biodiversity. In partnership with the UN and other organizations, as well as national governments, ICLEI seeks to generate positive change on a global scale through programs and campaigns on local sustainability. ICLEI also serves as a resource center for municipalities around the globe, offering information, tools, networking, training and consulting services.
"I just wanted to take a moment to thank you, not just for all the amazing work you did for AYF during my time there, but specifically for pushing me to apply for the ICLEI internship. It was out of my comfort zone and I was feeling hesitant about applying. But now in my MPA program, the perspective it has given me is invaluable. I wouldn't be where I am today if it weren't for you. And for that I'm incredibly thankful." – Griffin Bouwens
15
Jazz und Rock Schule (event management, music school)
The Jazz und Rock Schule Freiburg is considered to be one of the leading schools for popular music in all of Europe. A partner institution of the Berklee School of Music, the school's primary goal is to encourage talent and musical education through rock, jazz and popular music. The school has three main branches: the International Music College, the Allgemeine Musikhochschule, and the Zentrum für Musikpädagogik Freiburg. The school offers a variety of classes (for all ages), choirs, bands, orchestras, ensembles, and private lessons.
"As an intern at the Jazz- & Rock-Schule, I have been making small videos for the home page. I'm very interested in music and film, and that's why this is the ideal internship for me. On Sunday evening, I'll be filming the final project concert of the guest students from Berklee College in Boston. I'm excited about it – they are really good musicians." – Alexander Lindtvedt
16
Landeszentrale für politische Bildung (civic education)
The Landeszentrale für politische Bildung (LpB) is a government-funded but independent organization offering educational programming, publications, and analysis on a broad array of political topics to encourage informed public participation in politics. The LpB is devoted to broadening democratic engagement with political and community affairs. To this end, LpB cooperates with manifold partner organizations, community groups, municipalities and counties, schools and other public entities.
"By working at the LpB, I was able clearly to see cultural differences in the way business is conducted and to learn about a topic I love, politics. I learned a lot about what kind of worker I am and how I approach meetings, projects, and a different work atmosphere. Much of what I learned I can take back to the USA and use in my future employment. The LpB internship gave me a new sense of initiative, team work and improved German language abilities." – Tiann Nelson-Luck
17
Militärarchiv (German national military archive)
The Militärarchiv is a divison of the Bundesarchiv responsible for archival materials and documents of the Federal Ministry of Defense, the armed forces and the federal defense administration. It is also responsible for archiving documents and materials from various former German military organizations such as the Reichswehr, the Wehrmacht, the Waffen SS, the National People's Army of the GDR, the Bundeswehr and many more. The Archive aims to restore and preserve in conventional and digital form: Pictures, cartographic records, maps, plans and technical drawings, documents, films, as well as personal papers and documents from individual soldiers.
"My internship at the Militärarchiv gave me a unique perspective into archival work and the challenges that preserving historical materials presents. As a federal intern, I learned a lot about the differences between the German and American administration systems. It definitely helped me improve my confidence in speaking German in an office setting, and I even had the incredible opportunity to do research on my own family." – Sascha Glaeser
18
Ökostation Freiburg (NGO, environmental education)
Ökostation Freiburg is a center for environmental education and sustainable practices. The building itself is used as a model of eco-friendly architecture and sustainable living. There are also several eco-friendly gardens near the Ökostation. The Ökostation hosts tours, seminars and workshops for both the general public and school groups. In cooperation with several other partners, the Ökostation focuses on developing innovative and attractive environmental education projects with the overall goal to teach people to live sustainably and further environmentally-friendly living.
19
Psychology Research (psych lab research assistant)
Psychology is among the very few fields of study not open to AYF students. No such restrictions apply to the University's psychology research laboratories. This internship is therefore especially suitable for psychology majors interested in experiencing the day-to-day operation of a social psychology lab alongside their German peers, assisting in the recruitment of subjects, scheduling and running of experiments.
"My internship with the Social Psychology and Methodology research department allowed me to develop academically and professionally. As a research assistant I gained an inside look into a research department at a foreign university. I enjoyed working with and getting to know German students from various academic backgrounds and assisting the psychology staff. I also gained experience working in an office setting using my German language skills. My internship was an integral part of my experience abroad, and I would recommend it to anyone participating in AYF." – Sadie Voet
20
Regierungspräsidium Freiburg (regional administration and government)
A "Regierungspräsidium" (RP) is a mid-level governmental agency, a "district government" that is above the counties and represents the government of a Bundesland. Regierungspräsidien are responsible for economy and employment, education and the school system, environment and nature conservation, health, consumer protection, transportation and infrastructure, planning, construction and monument conservation, agriculture and forestry, public safety, geology, commodities and mining, social affairs and migration policy. The RP Freiburg with its more than 2,000 employees is dedicated to ensuring a sustainable development of the region. The RP cooperates with citizens, political and economic stakeholders. The RP Freiburg oversees nine counties and their municipalities as well as the City of Freiburg. The Agency for Cross Border Cooperation and European Affairs is a division within the RP that focuses on the tri-national governing commission (Germany, France, Switzerland) of the Upper-Rhine Region and associated policy issues.
"My internship consisted of attending meetings and conferences, observing different departments and translating brochures from German into English. I don't know what kind of career I want to pursue later. But this internship / learning experience challenged me to develop my analytic and communicative competences. And I'll be able to use these in any future job." – Gary Krautkramer
21
St. Ursula Gymnasium (all-girls high school)
St. Ursula is a catholic secondary girls' school serving more than 1100 students from grades 5 through 12. St. Ursula serves both a local and regional student population commuting to Freiburg. It has the largest student body of any Gymnasium in Freiburg. As a mainstream school (a so-called allgemeinbildende Schule), St. Ursula offers the full spectrum of classes covering natural sciences, music and art, as well as languages. Exchanges with partner schools are a regular occurrence at St. Ursula.
"My experience at St. Ursula Gymnasium was very interesting. I went into the school internship without any teaching abilities, and three months later I have not only acquired new skills but a new self confidence. This self confidence will stay with me my whole life. Now I know that I can be successful in all situations. I am ready for the future!" – Alexandra Trecha