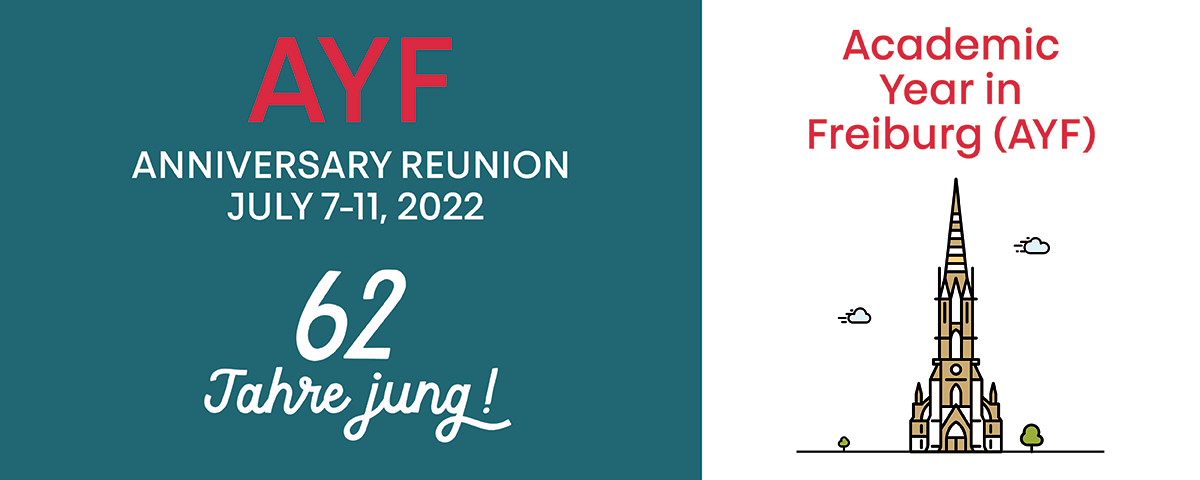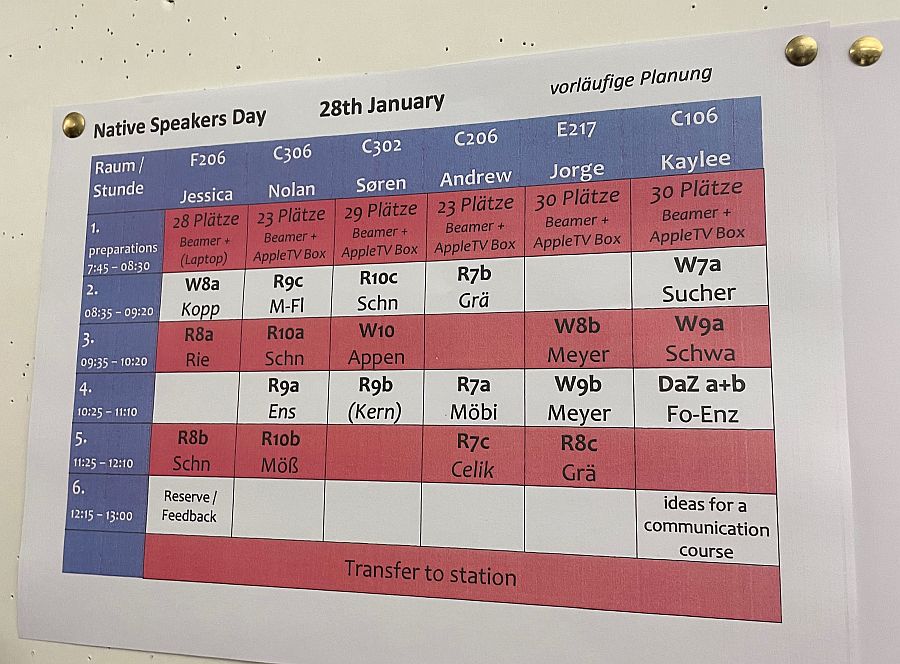 Native Speakers Day
2022-12-22
Reunion 2022 Update: Registration Now Open, Program Info Available
YES, WE ARE READY TO PARTY THIS SUMMER! … and next! 
The Alumni vote has spoken, and our BIG ANNIVERSARY REUNION will be postponed to 2023. Nonetheless, things are looking up and the summer in Freiburg is lovely, right?
AYF and JYF Alumni are therefore cordially invited to join us in Freiburg for a 2022 Reunion this summer hosted by the  Academic Year in Freiburg and AYF Alumni & Friends e.V.
We have planned a 4-day series of events from July 7 to 10, 2022.
If you are joining us this July, please review the program and register by May 31, 2022, if at all possible (it'll greatly help us to plan but it is not a hard cutoff date).
As a final step, head over to the AYF Alumni & Friends e.V. website to make a contribution and, if you like, pre-order T-Shirts.
For those planning to join us next year, please note that the dates for the 2023 Anniversary Reunion "AYF @ 60+3" are from July 6-10, 2023. Program updates will be provided in the coming months and the registration for the 2023 Anniversary Reunion is set to start in October.
Inquiries about the 2022 Reunion may also be directed to reunion@ayf.uni-freiburg.de
Thank you!
One way or another, be it in a smaller circle or a large boisterous JYF / AYF crowd, we look forward to seeing you in Freiburg soon!