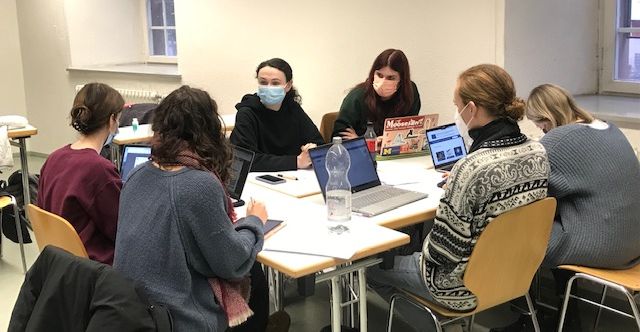 University Life in the Midst of the Pandemic
2022-03-02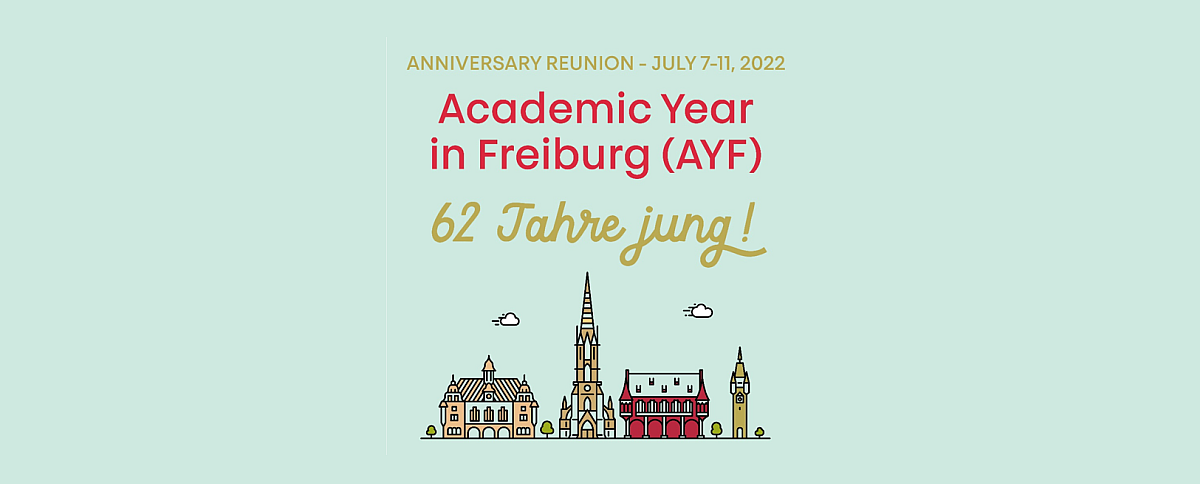 Reunion 2022 and AYF Anniversary Celebration
2022-03-02
Highlights from our German and American Alumni Clubs
Our alumni clubs in the United States (AYF Alumni Association (AYFAA)) and in Germany (AYF Alumni & Friends) continue to grow and develop, along with their efforts to support our students here in Freiburg.
This year, the two clubs were once again able to provide six students from the current group with a $500 scholarship each – that's a total of $3,000 in scholarships that supports students while they are studying in Freiburg. This is certainly something to be proud of, and the club couldn't have done it without your generosity!
The photo here shows the six recipients together with the Chair of AYF Alumni & Friends, Kim Mueller, and Co-Chair Karin Jors, presenting the scholarship awards.
Even in spite of Covid-19, the German club has been able to meet and mingle with this year's students by offering alumni-sponsored events, such as a trip to the "Faust-Stadt" Staufen in October 2021, where our own Club Chair, Kim Mueller, gave us an insider's tour. To top it off, we finished the evening in Staufen by attending a captivating concert at the "Kulturbaustelle" festival, giving our students a taste of local cultural events. And as you can see from the picture, the weather cooperated with us!
Further, both the German and American club continue to sponsor events during the annual trip to Berlin, which is always a big highlight of the year. This year, all 26 students have signed up to participate in the annual field trip to Berlin, which is scheduled for the last week of May. For anyone who is in Berlin at the time, we would be happy if you joined us for the Alumni Lunch, scheduled for Saturday. Please send an email to info@ayf.uni-freiburg.de for details.
Our German club hopes to be able to start up its monthly Stammtisch for students starting in the spring. Our American club continues to offer a regular Virtual Stammtisch. Alumni and students can join these meetings from anywhere in the world via Zoom.
The Virtual Stammtische for the remainder of 2022 are scheduled on the following dates at 8 p.m. (CET, which we think should really be called Freiburg time):
• April 24
• June 19
• August 28
• October 23
• December 4
If you are interested in attending a Stammtisch, please contact Doug Koschik for details and a Zoom link.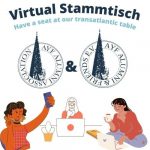 Please visit the club chapter websites to find out more about different ways to connect:
https://www.ayf-alumni.de/ – for the German Chapter AYF Alumni & Friends e.V.
https://ayf-alumni.com/ – for the US Chapter AYF Alumni Association