Interest Survey for the 60 + 2 Anniversary Celebration of the Freiburg Program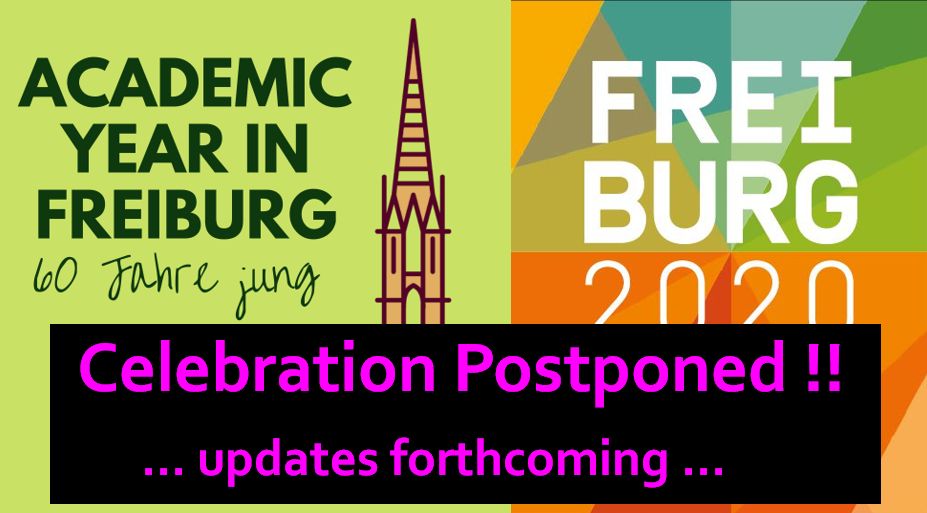 COVID-19 UPDATE – NEW REUNION DATE
Because of the corona virus pandemic, the AYF program has been suspended until further notice and there will be no AYF students Freiburg for the 2020-21 program year. We are currently preparing for a possible — and much hoped-for — re-opening of the program in the Wintersemester 2021.
The reunion and anniversary celebration that was initially planned for July 2020 unfortunately had to be postponed twice. We are very optimistic that the Reunion and 60 + 2 Anniversary Celebration can finally take place next year from July 7-10, 2022.
If you would like to receive updates regarding the AYF Anniversary Celebration and Reunion, please provide your contact information below.