Interest Survey for the 60th Anniversary Celebration of the Freiburg Program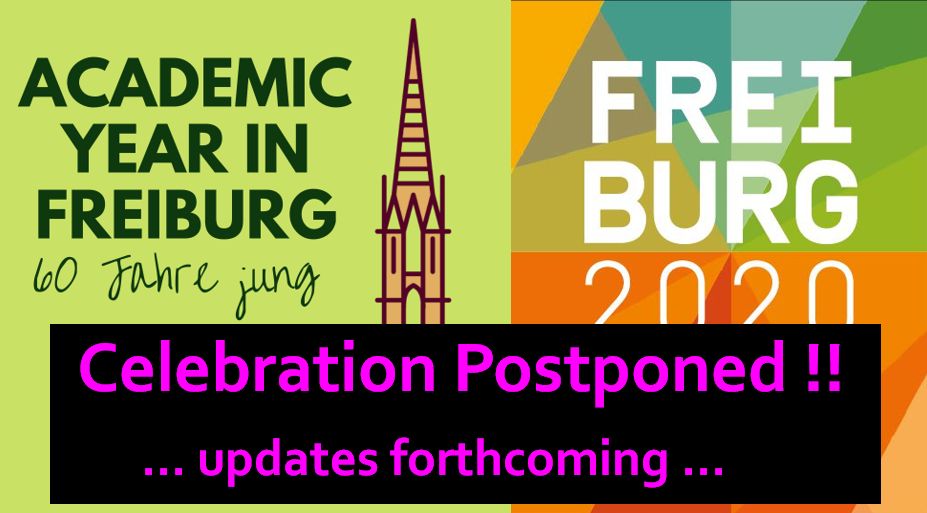 COVID-19 UPDATE
Because of the corona virus pandemic, the AYF program has been suspended for the summer semester 2020 and students have left Freiburg.
The reunion that was planned for July 9-13, 2020, unfortunately had to be postponed. We are still hoping to hold the Reunion and Anniversary Celebration concurrently with the 900 year anniversary of the City of Freiburg — once it can take place. The most likely date as of this writing is June 2021.
If you would like to receive updates regarding the AYF Anniversary Celebration and Reunion, please provide your contact information below.